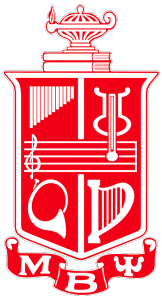 Hello, and thank you for your interest in the Mu Beta Psi National Scholarship. On this page, you can find detailed information about our scholarship offering and apply for it.
If you're a  high school or college student that takes part in music service activities in your community, we invite you to apply.
The Mu Beta Psi Music Service Scholarships are a one-time award of $1000 and $500 each, intended to honor current and incoming collegiate students who have devoted their time and efforts to musical organizations in their community.